Theasis Hotel
Welcome to the hotel website of the modern 4 star Theasis Hotel at Paramithia Thesprotia.
Enjoy a restful and relaxing stay in our elegant hotel premises after a full day of holiday activities or a working visit at the beautiful city of Paramithia.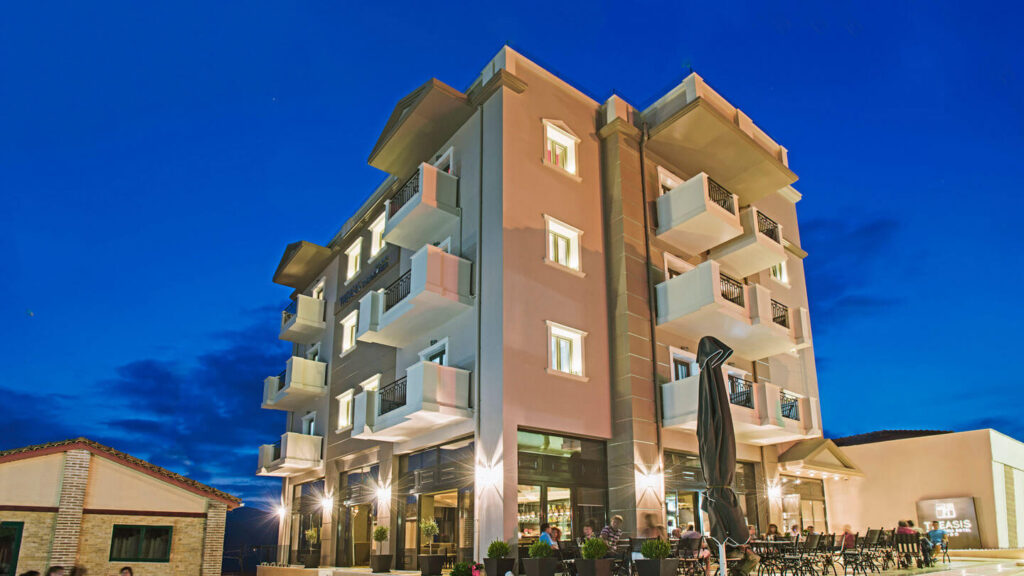 Paramythia
Being built on the foot of Korilas mountain chain and among the rivers Acheron, Kalamas and Kokkitos, the city of Paramithia is the most important commercial centre, as well as the capital of the municipality of Paramithia.

Paramithia's significant commercial and cultural presence dates back to the Byzantine Years and mainly to the Turkish Domination Years. Nowadays, Paramithia is in search of her identity in an ever changing financial environment. The construction of the Egnatia motorway has radically changed its potential by shortening the distance from the other commercial centers, as well as from the important landmarks of the surroundings, and at the same time it has given fresh impetus to the once remote area.
More specifically, the city of Paramithia is located: